Monteverde Sky Trek & Sky Tram Ziplines at it best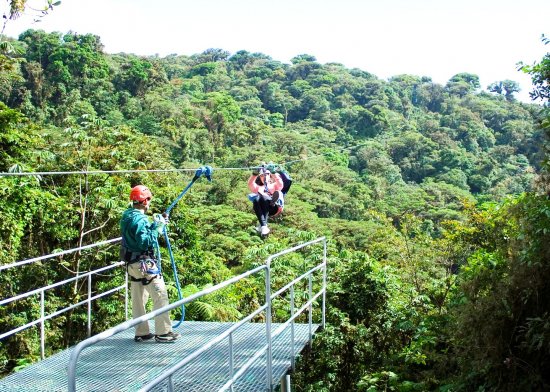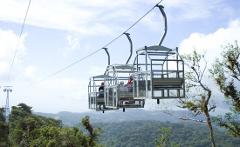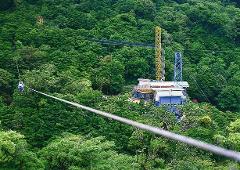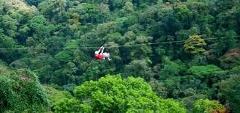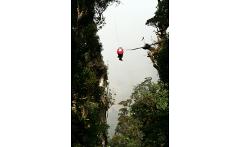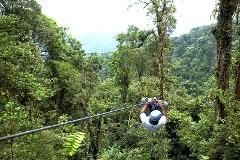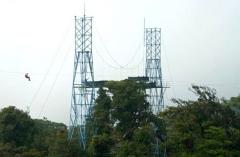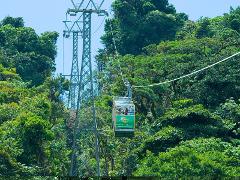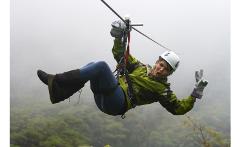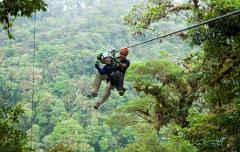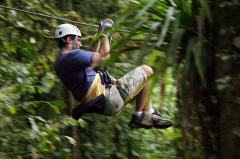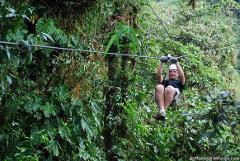 Duration: 2 Hours (approx.)
Location: Monteverde, Puntaresnas
The tour starts with Sky Tram that will lead you up to the Continental Divide and
to one of the highest mountains of Monteverde.Sky Tram is a guided tour and you
can have the opportunity of intermediate the ride with short stops to observe
the cloud forest biodiversity, the Arenal, Tenorio, Miravalles and Rincon de la
Vieja volcanoes, the Nicoya gulf, and the Guanacaste plain if the weather
allows it. The gondolas have been
adapted even for people with some disability.
Then, enjoy Sky Trek, system of zip lines ranging from mountain to
mountain, which together have a distance of 2.5 miles of linear cable.
The tour gives you the opportunity to fly through a cable and have a
unique experience of adventure and adrenaline at speeds up to 40 miles per hour
with distances ranging up to 2500 feet and heights of 524 feet. In addition the
tour offers 5 observation towers that exceed the cloud forest treetops
providing a panoramic view.
We work with a totally safe system which consist inn an innovated
braking mechanism (x breaking system)
Restrictions:
Minimum height 1.20 mtrs
for SKY TREK and children under 12 years old, must be accompanied by a parent
or responsible. If the guide considers appropriate, must accompany the child
during the tour of ziplines.
People
over 300 pounds can´t make the Sky Trek.