Arenal - Monteverde Jeep Boat Jeep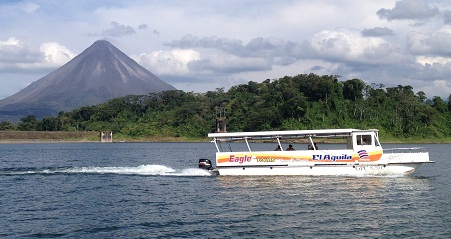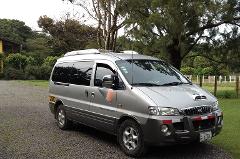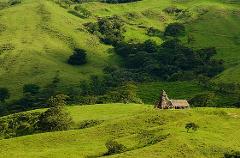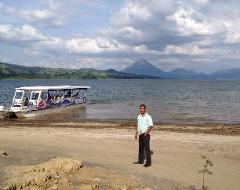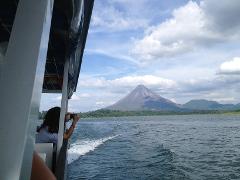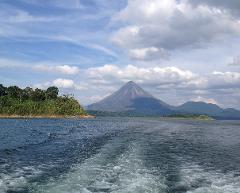 Duration: 4 Hours (approx.)
Embark on a thrilling adventure with our exclusive Jeep Boat Jeep transfer from La Fortuna to Monteverde. Travel in comfort and style as you discover breathtaking landscapes and marvel at the stunning views of the Arenal Volcano and Monteverde mountain range.
Our daily service departs at 8:00 AM and 2:00 PM and our expert drivers will pick you up from your hotel, ensuring a smooth and stress-free start to your journey. Our modern and fully equipped vehicles, with air conditioning, have been providing safe and reliable transport to tourists for over 30 years. We take the safety of our passengers very seriously, which is why our vehicles undergo twice-yearly technical reviews and we have all the necessary licenses and policies in place.
Your journey will be a seamless blend of land and sea travel as you cross Lake Arenal by boat and continue on to Monteverde in a mini-bus. We'll drop you off directly at your hotel, giving you the chance to fully immerse yourself in the local culture and environment.
With regular service priced at just $25 per person per way, and private transfers available for up to 4 people for $320, our Jeep Boat Jeep transfer is the perfect way to make the most of your travels. Some hotels may incur additional charges for pick-up or drop-off, so please check before booking.
Booking is easy and convenient, with the option to pay online or in cash on the day of your tour. Our flexible cancellation policy gives you the peace of mind you need, and our friendly team is always available via WhatsApp at +506 86434977 or email: info@casabatsu.com to answer any questions or concerns.
So why wait? Book now and embark on an unforgettable adventure with our Jeep Boat Jeep transfer from La Fortuna to Monteverde!